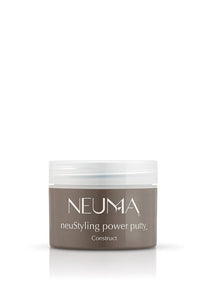 Flexible style builder with a gritty texture for volume, separation and dimension.

Aroma: Lavender, Tangerine and Vanilla


Firm, powerful hold
Adds volume and lift
Provides flexible definition and separation
Ultra-matte finish
Diatomaceous Earth absorbs oils and helps provide an all-day, matte finish.

Meyenii (Maca) Root Extract provides nutrients to treat dry hair and scalp while supporting a healthy scalp environment.

Rice Extract provides support while rich in essential fatty acids to moisturize hair
The best for short hair
I have been using the Power Putty for a few years now since they put this on the market. By far the best styling product for short hair! Love it!